Alpha education system Alpha Secondary School aims to build a comprehensive environment, starting from a foundation of life values along with programs and teaching methods oriented towards individual abilities, suitable for each student. Each lesson helps students discover the beauty of each subject, gain interest in learning, practice discipline, and build passion.
The educational environment at Alpha School has synchronous coordination between: Family - School - Students
Alpha School education system is a pioneering education and training organization in creating inspirational teaching and learning methods, helping each student enjoy learning and discover their own strengths. , find your passion and dream; promote your own values.
Alpha education system respectfully welcomes members of the Alpha Family.
Established in 2013, Alpha School is a pioneering educational organization with a liberal education model, helping students always be interested in learning, discover and develop their own strengths, and find their passion for success. build your dream.
With the philosophy "Learn with passion - Live autonomously", Alpha School wishes to create an environment in which the School, students and parents build a progressive, inspirational learning community. . Each lesson helps students discover the beauty of each subject, gain interest in learning, practice discipline, build passion, practice willpower, thereby finding their true strengths and orienting themselves. future career and career.
At Alpha, we apply a comprehensive education model to students including: Personality education; Develop skills and knowledge; 6 output criteria of a good citizen and a competent person.
We believe that every family and every parent will be a PARTNER, always ACCOMPANYING and TOGETHER CREATING a positive educational environment, filled with love, friendliness, wisdom, civilization and safety. All for our children.
The Alpha School education system will truly be a happy school, where each child can live years full of memories and always be happy, nurtured, cared for, taught and studied in accordance with their orientation and each of your abilities.
Currently, EQuest is one of the largest private educational organizations in Vietnam with more than 362,000 students studying each year at its member units.
6 Total number of students
920 Total number of teachers
4 Education program
4 Education program
ALPHA SCHOOL ACHIEVED ACCOUNTING CERTIFICATION FROM COGNIA ACCOUNTING ORGANIZATION, USA
On July 25, 2022, Alpha School, EQuest Education Organization and 7 other member units officially achieved accreditation from NCA CASI, NWAC and SACS CASI - accreditation agencies of Cognia Organization, USA . This is proof of Alpha's pioneering innovation and continuous creativity to build a comprehensive educational environment, bringing practical benefits to students and parents, increasing competitive advantages for participating students. Study at the world's top schools.
EDUCATIONAL PERSPECTIVES AND METHODS
Starting from the role of education to develop people while serving the development of society, the educational program system and Alpha School team aim to build a positive educational environment with 6 strengths. outstanding:

Synchronous educational environment: Students - Family - School

Teaching is differentiated according to ability groups

Harmonious development of body and mind

Accumulate life values - Foster morality

Experience and career orientation

Develop self-study capacity
HUMAN ALPHA
Teachers - Staff at Alpha School are people full of enthusiasm, value, and a spirit of learning to develop and contribute on the journey of educating students.
• Highly specialized team is closely recruited.
• Go through training modules on expertise and life values such as: Teacher mission, Differentiated teaching, Experiential teaching, Teaching capacity development,...
• 100% full-time teachers, information is publicly available on the school website.
• Participate in valuable activities.
SYNONYMOUS COORDINATION: FAMILY - SCHOOL - STUDENTS
At Alpha School, each educational activity is inseparable from the link STUDENTS - FAMILY - SCHOOL co-creates a HAPPY SCHOOL so that each student can develop according to their own identity and abilities. . The connection between family and school through activities such as:

The school regularly informs parents through many communication channels about students' training and learning progress

Parents participate in workshops organized by the school

Parents contribute ideas to develop the School through two annual surveys

Parents participate in volunteer and career guidance activities
COURSE SELF-REPRESENCE - NURTURE POTENTIAL - NURTURE PERSONALITY
Building a solid foundation for a generation of global citizens: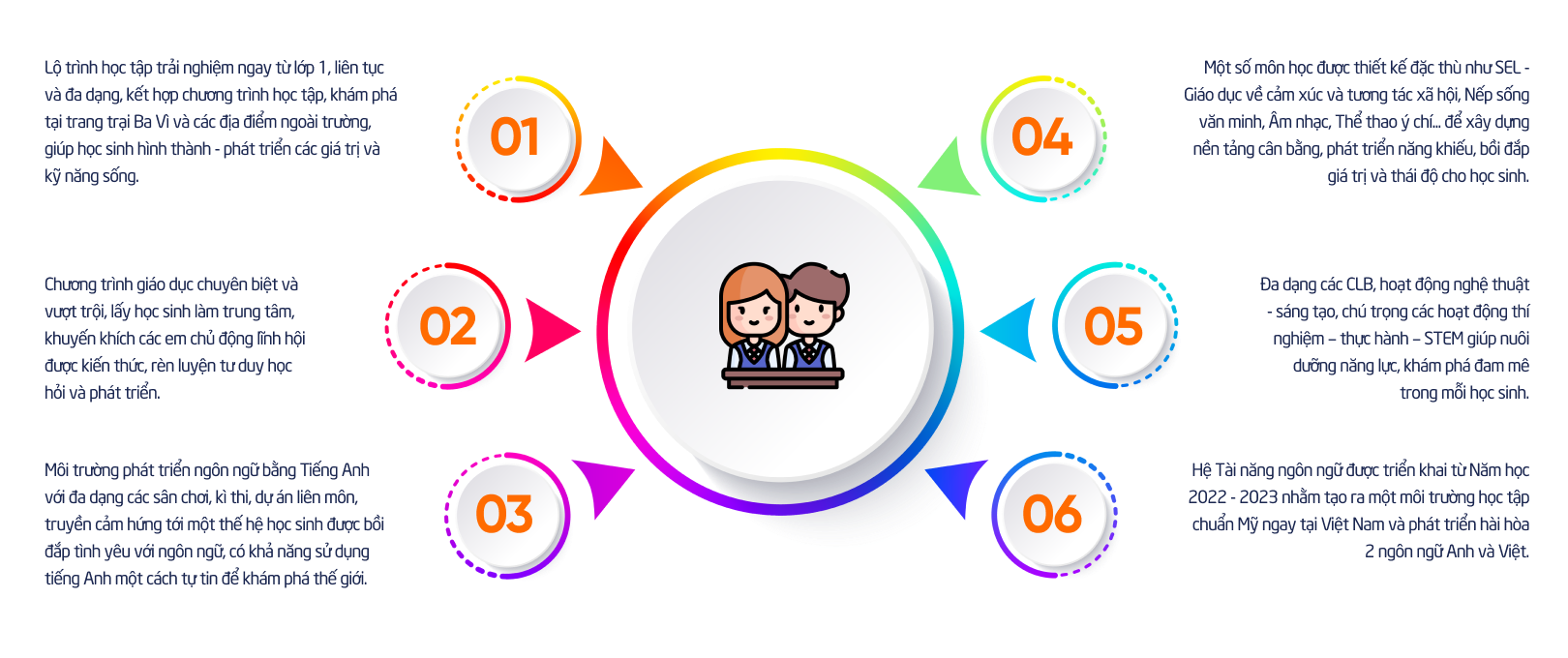 Đây là tiền đề hình thành sự
TỰ TIN - TỰ CHỦ - ĐAM MÊ, HÀO HỨNG TRONG HỌC TẬP - TƯ DUY SÁNG TẠO - NĂNG LỰC KHÁM PHÁ
của học sinh Tiểu học Alpha.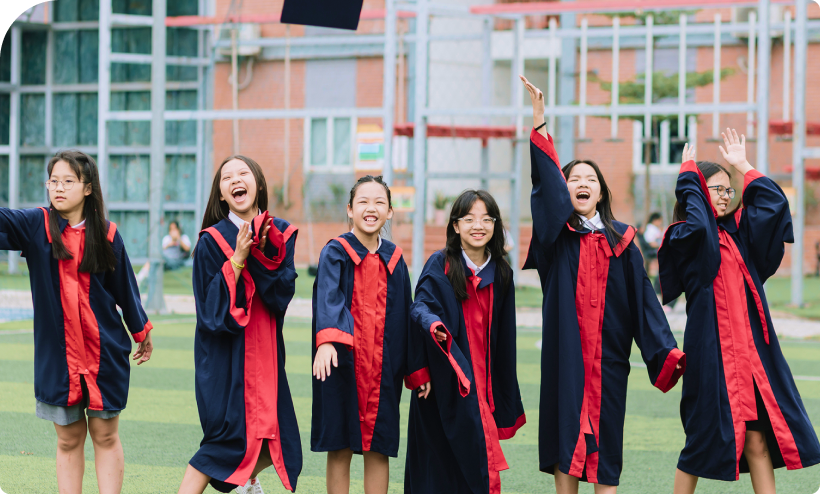 AFTER 5 YEARS, 100% OF PRIMARY SCHOOL STUDENTS HAVE FORMED AND DEVELOPED CORE COMPETENCIES
3 GENERAL COMPETENCIES: Autonomy and self-study capacity, communication and cooperation capacity, problem solving and creativity capacity.

Ability to be autonomous and self-study

Communication and collaboration capacity

Problem solving and creative abilities
7 special abilities
Computational capacity, technological capacity, aesthetic capacity, language capacity, capacity for self-study of social nature, information technology capacity and physical capacity